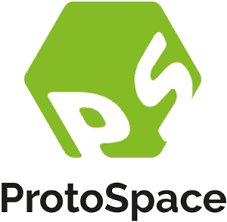 ProtoSpace thinks creatively and technically with your innovation and works towards a functional prototype as soon as possible. In order to be able to supervise each project, ProtoSpace has various skills in-house, such as industrial design, product design, mechatronics, embedded software and electrical engineering. In the ProtoSpace workshop, there are digitally controlled machines such as 3D printers, CNC milling machines and laser cutters to get straight to work. With this tool:
we work hands-on on innovation and product development of start-ups, SMEs and research institutes in our Innovation Lab.
we use our knowledge of innovation processes and digital fabrication to inspire, educate and train.
we give other makers the space and the inspiration to make their own in our FabLab.