"The InnovationLab is like a 'Hotel' Lab: hospitable, flexible and versatile"
Sometimes collaboration comes about by being in the right place at the right time. Paul Kwakman of BioClin sees it as perfect timing: "I was looking for a lab and was at a conference where I met Raymond Pieters who talked about the lab. After that the ball started rolling."
No own lab, but a need for research
These are the words of Paul Kwakman, Director of Research and Clinical Trials at BioClin. "BioClin is too small to have its own lab, but there was a need for a research setting. As I said, during a conference, I met Raymond Pieters at a round table session. He asked if there was an interest in an InnovationLab. For us that was a nice match. We first started with a small project. That worked very easily."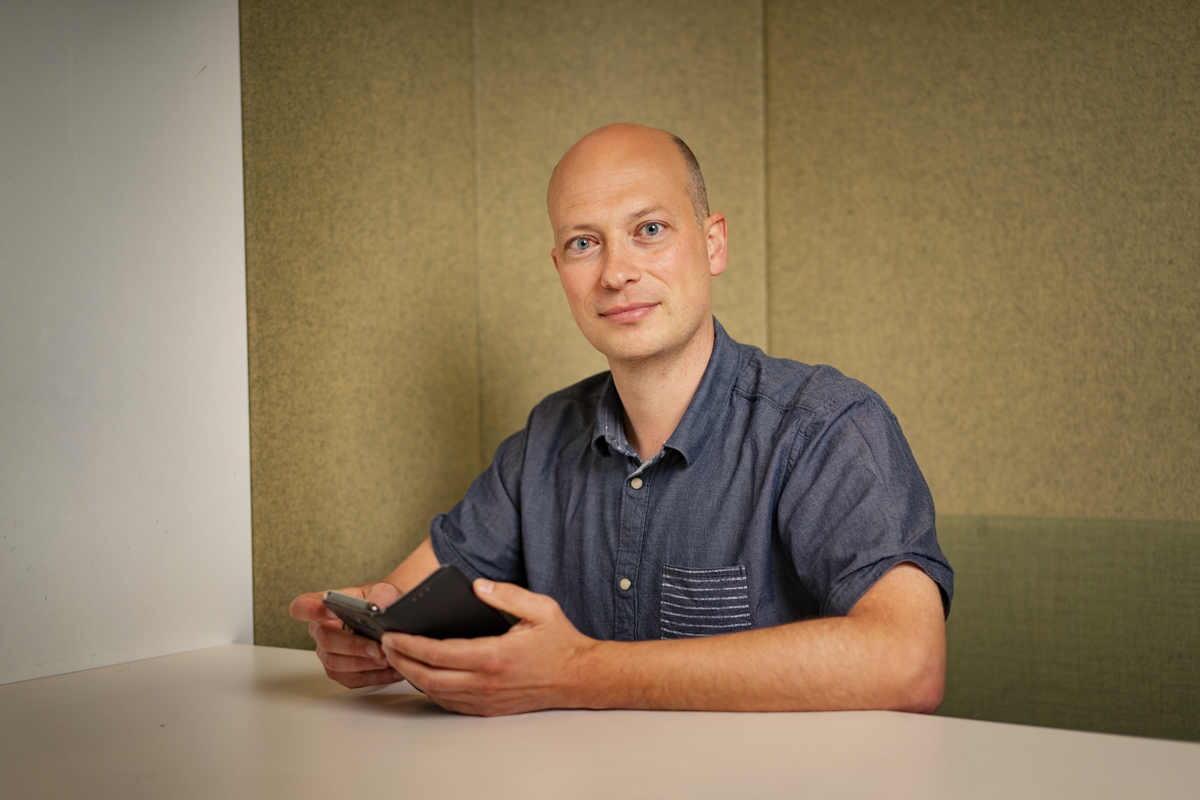 The use of a teacher-researcher leads to more possibilities
"We have been there for 3 years now. In the beginning I did most of the work myself and I mainly worked on setting up and testing methods. I let students participate in the research through student projects and the Food & Pharma minor. The HU University of Applied Sciences, together with BioClin, had also applied for a TKI subsidy at the start of the collaboration. In the beginning I made relatively little use of it, but now we are using it much more intensively. An analyst and a teacher-researcher are now conducting the research and that works well. I now spend an average of 1 day a week at the lab. The researcher has very specific knowledge that I do not have and that offers new opportunities for research. We now have a research group and that will be a joint project between BioClin and the research group. The subsidy lasts until the end of the year and then we look further. "
Collaboration comes about organically
"It may sound strange, but I see the InnovationLab as a kind of hotel. A Lab hotel where you will receive a very hospitable welcome and where you have many different facilities and equipment at your disposal. In the beginning it took some getting used to because we didn't make very many agreements in advance about using the options. We did, however, discuss my question well and look at what is possible. They really think along whether my wishes can be fulfilled. That we have not made very clear agreements in advance may sound a bit strange, but it is a huge plus because the collaboration is so organic and I could be very flexible in my approach."
For potential partners of the InnovationLab
"I feel more like a partner than a client. It is a nice environment where you will receive a warm welcome and you will be treated as one of the people in the research group. You are part of the club. They are also interested in the objectives of our company, think along with you and how you can best tackle and elaborate your research question. This is an interesting place to do research. It surprises me that there are no more companies involved. It is very accessible."
About BioClin
Bioclin makes over-the-counter self-care products that are an alternative to antibiotics to prevent and treat infections. Focus is on research into polysaccharide in the tropical aloe vera plant. Well-known BioClin products are sold under the Multi-Gyn brand name. BioClin was taken over by the Swedish company Trimb and will continue under that name.
Do you want to work with us just like Paul?
Curious about what we can do for your organisation? Consider the use of lab rooms (also suitable for genetic engineering!) and state-of-the-art facilities and the collaboration with teacher researchers. Need to co-create with hope-trained scientists to test and further develop your idea or product? Please contact Friso Smit.